Check Us Out On Yelp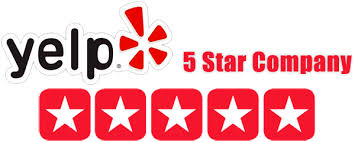 Welcome to Ballistic Party Rentals!
From Bubble soccer to Elegant white bounce houses we can create an awesome packages for your event.

If you are looking for something crazy different for a birthday party, corporate team building exercise, family gathering, bachelor/bachelorette party or just to get some friends together and have a blast then look no further!

Ballistic Bubble Party rentals in sunny California provides customers with tailored event packages to fit all your party needs. Get your group together today and let's get BALLISTIC!




​
Ballistic Bubble Soccer is excited to bring a sport that is one of a kind, known as bubble soccer. In some cases, this is also referred to as bubble football, knocker ball, loopy ball, and bubble ball. We are a company that is the very first to offer this sport in San Diego. The beauty of the support is that it combines a number of sports together. You will get to play a combination of soccer, sumo wrestling, and football in one sport. Players can choose to rent our bubble soccer accessories or be part of the league.
​
In general, bubble soccer is similar to soccer only that the players wear a bubble suit. Rather than having a ball pursued in the pitch, in this case, you will bump into your opponent and try to take them down. There is so much to enjoy when playing this sport. You can choose to have bubble soccer with friends and family and we are the company to make it happen. When you have more people, you will enjoy the game more as this is a team sport.
Our bubble soccer rentals can be used for different events including team building, birthday parties, charity events, and graduation parties among others. We have designed the sport in such a way that it can be used in a wide range of events and occasions. If you are looking for the best bubble soccer in San Diego, you have come to the right place. Contact us and find out about our services and this new and trending sport.
What Bubble Soccer Entails
Bubble score is a mix of different games, mainly soccer and zorbing. We have bubble wraps, which are used as the battle suits and this will get you in the mood for competition. There will be a lot of bumping into each other and falling and all these are in the confines of safety and a lot of fun. Each player will struggle to find the bubble ball so as to kick it and hopefully score against the opponents. The good news is that you do not need to have any experience in score or sumo wrestling; just get in the suit and have fun.
This is one of the sports that can be played by both ladies and men and we have other games that you can use our bubble wraps for. As you continue playing, there is a lot of sweating that happens and this impairs your vision. The struggle to get to the opponents' net to score becomes real and you can trust us to create extreme fun. All along the hands of the players are inside the bubble and will only have their legs to move around. With the mobility compromised and the body balance affected, there will be a lot of laughter and fun moments.

We have different sizes of bubble balls and suits and as such, you will find one that suits you. If you are wondering about safety, there is nothing to fear. As long as you are in the bubble, you will be cushioned against any injuries. In the beginning, it may be a little difficult but it takes a few runs to find the motion. You can be sure that the game will be enjoyable at all times as there so many ridiculous moments in the field.
Bubble Soccer Rental San Diego
Do you wish to participate in bubble soccer and would want our services? We are here to serve you with the best bubble soccer rental San Diego. With every rental, we will provide you with the instructions of the game and how to ensure that there is a safe play. Our company is focused on ensuring that you are having wild fun without compromising your safety. A good number of companies have ventured into this business but you should be careful when choosing the bubble soccer rentals.

Besides bubble soccer, Ballistic Bubble Soccer has so many other games to offer. Our specialists will share with you different ways to play with the bubble balls. With every rental, we will have our experienced crews on the ground to make sure that all goes well. If you have an event coming up and would want to take it to a new level, try our bubble ball rentals. We also have a competitive league for all players, irrespective of their skills and experience in the games.

Bubble soccer is one of the best ways to enhance teamwork, whole exercising, and having fun at it. Our team is devoted to creating the right atmosphere for different types of clients. In a bid to ensure that all players and participants are not injured, we will go the extra mile to provide proper instructions and guidelines. This is a sport that is rapidly gaining popularity in different parts of the country and we are proud to be rated as the top service provider for bubble soccer.
Bubble Soccer Events in San Diego
Ballistic Bubble Soccer is a company that is committed to providing extreme fun and amusement through bubble soccer and other associated games. We cater to people of all ages and our mission is to make bubble soccer part of the rich culture of San Diego. Since its introduction, bubble soccer has continued to be embraced by different clients, mainly due to the fact that it creates a sense of community. Over the years, we have continued to use this sport to create a positive impact in our community and it has become a part of various events.
​
Some of the events that bubble soccer would make sense include:
Corporate Events:

Most corporate organizations are using bubble soccer for team building and to foster teamwork among colleagues.

Private Parties: Do you have a birthday, graduation, or any other private event coming up? We would be glad to offer our bubble soccer rentals for your event. We have different bubble balls and suits for different ages.

Bubble Leagues:

We have leagues that you can join and participate in. Your skill level and abilities are the least of our concerns as our mission is to make sure that players have fun. Through our leagues, we have been able to create a competitive and social atmosphere in San Diego.

Charity Events:

We have been working with different organizations on fundraisers and other events for creating awareness. You can make use of bubble soccer to promote your brand to different members of our community.

Summer Camps:

Ballistic Bubble Soccer is proud to offer an alternative sport for the youth during summer camps. This is a wholesome activity, which promotes exercise, socializing, and creates extraordinary fun.

School and Institution Events:

Since we have different sizes and types of bubble soccer equipment and suits, we can help you make your school functions fun and memorable. There are many games that can be played with the bubble suits.
Come Along for the Ride!
​
Ballistic Bubble Soccer plans to get everyone on board with bubble soccer in San Diego. As you can see, there is so much fun that you will enjoy when playing this game. Even if you do not love conventional soccer, this is a sport that you will love as it tests different abilities and it is totally enjoyable. The beauty of bubble soccer is that you are able to enjoy a wide range of activities combined together including pillow fights, bumper cars, football, soccer, and sumo wrestling among others.
Contact us today to find out more about bubble soccer in San Diego!